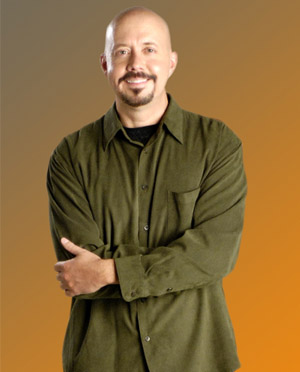 Be sure and check out www.ronruhman.com

"I had a GREAT experience with Ron. He showed up early and had a great attitude. He was very friendly and laid back and enjoyed talking about the town to get some jokes for his show. His show was top notch. He took clean comedy to a whole new level. We had a lot of repeat attendees who enjoyed Ron's act more than any other comedian that we've hosted."
- Rosemary Johnson, Entertainment Coordinator
Clark's Corner, Ione CA
"It was a great event to invite new people to, and the reviews were off the chart! Ron's a very funny man; he was good to work with and demonstrated a real heart for ministry."
- Bruce Young, Senior Pastor, First Baptist of Boise
"Ron's relevent, smart comedy made our couples event a success. People are still talking about the evening."
- Pastor Mike Reed, Calvary Chapel of Oceanside
Our church had a fantastic time with Ron. He engaged the audience, got them involved and made them laugh...for a long, long time. Because of his improv skills I know we can use him again and again with great results.
- Pastor Andrew, Associate Pastor, ShoreLife Church
Huntington Beach, CA
"Ron connected with the audience, he had clever and creative material, and he worked clean. He wants to glorify Christ. I would definitely recommend Ron for your next church event."
- Pastor Arthur Andrews , Hephatha Lutheran Church
Anaheim, CA
"Ron did a fantastic job. I would and will recommend him to my pastor friends. In addition, I would never hesitate to use him in the future."

- Pastor Greg Roedell, Bethel Christian Assembly
Alpine CA
"We have used Ron at our events and everyone is better because of it. His humor is clean and smart, and he brings a lot of energy to the stage."
- Doug Fields, Pastor to Students, Saddleback Church